Accolades
Thank-you Schedule Services for all your hard work and professionalism in procuring and now maintaining our GSA Schedule Contract. In our changing environment we constantly have to update and modify our contract and Schedule Services is keeping us current. We would highly recommend your services to anyone interested in getting and maintaining a GSA Schedule!

Walter Bridges, President
Southern Digital Products, Inc.
Schedule Services is professional and highly competent in all aspects of their service. Our prior GSA Schedule was in jeopardy of being lost, but thanks to Schedule Service's knowledgeable team we were put back on track and re-approved for another full term. I highly recommend them to anyone serious about selling and marketing to the Federal Government!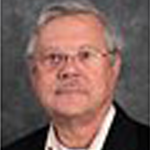 Bill Weston, Government Sales Mgr.
Evertz Microsystems, Inc.
With Schedule Services knowledge and professionalism we were able to get our contract award very quickly… thank-you for your excellent work!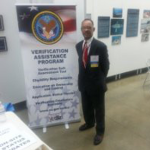 Nick Evans, VP Federal Sales
Integrated Programs and Services
Schedule Services were true to their word. They prepared, submitted and negotiated our GSA Schedule. Thanks for your outstanding work!
W. Hayworth, President
Command and Control Environments, Inc.
Thank you Schedule Services for helping us get our schedule award and now management of it. We look forward to a long business relationship for years to come!

Paul Sandefer, Owner
Compliance Signs
I received several proposals from consulting firms to prepare and negotiate our GSA Schedule and I can say we made the "right choice". Your company was everything advertised and more! Schedule Services was highly professional and followed through on every aspect of the proposal process. We look forward to a long and prosperous business relationship. I highly recommend Schedule Services to anyone looking to get on a GSA Schedule, and do business in the federal marketplace.

Bill Rogers, CEO
Star2Star Communications
Schedule Services
Contracts Administrator
Schedule 78
RE: Accolades
Good Afternoon Mr. Rando
I want to congratulate you on the effort you put forth into preparing your response to this often confusing solicitation.  It is one of the better ones that I have seen in my 20 years of working with GSA Schedules. I look forward to working with you in getting your offer quickly approved.
Sincerely,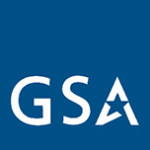 Robert Gever
Contracting Officer
General Services Administration
Federal Acquisition Service (3QSAC)
Schedule Services
Contracts Administrator
Schedules 51V and 84
RE: Accolades
Good Afternoon Mr. Rando
I want to congratulate you on the 2 contracts that I assisted you and QC systems to achieve.  It was very refreshing to work with a Consultant who understood GSA's paperwork requirements.  I also appreciated how thoroughly you briefed your clients so they understood both the process and the workings of schedule 51V and the schedule 84 Solicitations.   Thank you for your professionalism and also the down to earth nature you bring to what can be stressful talks.  Good luck in your future contracts, and please let me know how I can serve you in the future.
Sincerely,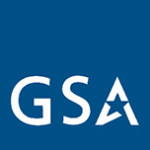 Marlyn Ziegler
Contracting Officer/GSA
Federal Acquisition Service (FAS)
Kansas City, Missouri 64131