The Government Wants To Buy From You!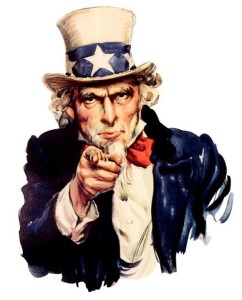 Dear Fellow Business Owner,
This might be the most important letter you'll ever read!
Here's Why-
If you're like me you're always looking for ways to increase your company's profitability, and if you are like me in the IT Industry then you know how tough it is out there with companies giving away products or services for literally nothing! Competition is tough and profits are down.
Did you know that GSA Schedule spending is on the rise? Did you know that The General Services Administration (GSA) has solicitations for virtually any commercial product or service and would you like to find out how your company can share in this Multi-Billion Dollar Market? Being a GSA Schedule holder provides you with instant credibility and increases your exposure in the government marketplace.
Also keep in mind that GSA Schedules are the favored purchasing mechanism for most federal buyers and an ideal sales and closing vehicle for vendors. Federal contractors can have GSA Schedule sales in the millions annually. Schedule Services is skilled at negotiating these contracts and has years of experience marketing to the Federal Government. Find out how your company can become one of the many now selling successfully into the Federal Market.
What is

GSA

?
GSA is the U.S. General Services Administration, one of three central management agencies in the Federal Government which establishes government contracts with many different businesses using the GSA Schedules Program, also called Multiple-Award Schedules and Federal Supply Schedules Program.
A GSA Schedule is essentially a national account agreement to sell your products and/or services at pre-negotiated prices, along with specific terms and conditions. Under the GSA Schedules Program, GSA establishes long-term government-wide contracts with commercial firms to provide access to millions of commercial supplies and services that can be ordered directly from GSA Schedule contractors or through the GSA Advantage!™ online shopping and ordering system.
The schedules program covers contracts awarded to contractors supplying comparable commercial products and services at varying prices. Orders are typically placed directly with the schedule contractor, and deliveries are made directly to the customer. With shorter lead times, lower administrative costs and reduced inventories The Federal Supply Schedule Program has many worth while benefits. GSA also has solicitations for virtually any commercial product or service.
Benefits of a GSA Schedule
Rather than bother with full and open competition, federal agencies are spending more and more of their money through task and delivery orders on government-wide contracts – especially GSA Schedule Contracts. Such orders have become the preferred method of government buying.
How does this help you and your business? Well let's take a look at the following data;
Having a GSA Schedule Contract will allow your company to sell direct to Government buyers while controlling discounting and promoting margin. There are also no Maximum Order Limitations (orders can and frequently are in the millions).
Dealer-Agents can sell off your schedule which allows you to control pricing and margins.
Allows Bundled Solutions of Hardware, Software, and Services
Best-Value Procurements (evaluated on price, availability, prompt payment, warranty, life-cycle cost, trade-ins, technical support, etc). Not based entirely on lowest price.
You can combine Open Market (non-GSA items) on a GSA PO (however you must denote these items and generally the amount should be less than 51% of the total PO amount).
The Schedule allows Consulting Services (site surveys, programming, database conversion, etc) as well as allowing leasing of hardware and software products.
There are many compelling smart business reasons why your company should get on schedule now and take part in this fast growing market, let Schedule Services help you to find which GSA Schedule is best for you!
Further comments on GSA Schedules and selling to the Federal Government
Writing a GSA Schedule proposal can be an excruciating process for some companies. Most people do not have the time and or experience to write some of the most complex requests for proposals provided by GSA. This is increasingly true for small businesses that are inexperienced in federal contracting and proposal writing. Many of our customers say they had been struggling with their GSA proposals for so long that they put it on hold or eventually gave up.
Selling to the government has always been challenging. Let us give you some basic criteria or elements you absolutely, positively must have in any solution you obtain. Contact us now for a free consultation! Call us at: 336-887-1328 or send us an e-mail at admin@scheduleservices.net